After the meeting with Molotov and Truman in 23th April 1945, Molotov had written these words about Truman, in his report to Kremlin: "There is a very stupid person in US's administration!"
History repeats itself…
The United States, France and Britain have launched a joint operation against Syria, TASS
The missile strike against Syria's military and civilian infrastructures was carried out by US planes and naval ships in cooperation with British and French air forces between 03:42 and 05:10 Moscow time on Saturday.

The United States, Britain and France said the strikes were a response to an alleged chemical weapons attack in Syria's Douma.

According to some sources, approximately ten targets were attacked. The Syrian news agency SANA does not confirm this information. The Pentagon said twice as many weapons were fired as in April 2017 against the

Shayrat

airbase.
Sputnik, After the strike, Syrian Ambassador in China thanked Russia for "standing by us," saying that Russia's efforts helped to thwart a large scale attack.

"Enemies carried out strikes on our army. But we will endure. I am going to work now, life goes on," a district's resident told Sputnik.
MOSCOW, April 14. /TASS/. The United States and its allies delivered a military strike against Syria precisely at the moment when the country received a chance for a peaceful future, Russian Foreign Ministry spokeswoman Maria Zakharova said on Facebook.

"Those behind it lay claim to moral leadership in this world and declare their exclusiveness and uniqueness," she said.

"In fact, it takes a very peculiar kind of uniqueness to attack Syria's capital at a time when the country has received a chance for peace at last".

"The White House says its certainty about a chemical attack by Damascus relies on the media, on reports about symptoms, videos and photos, and also on credible information." she said. "After that statement the US and all other Western media should be aware of their responsibility for what has happened. Fifteen years ago the White House used a test tube and its secretary of state. Now Washington has used the media instead of the test tube."
By conducting strikes on Syria, the US is violating all international norms, and Russia views this as an act of aggression, says Alexander Sherin, first deputy chairman of the State Duma Defense Committee, who compared US President Donald Trump to Adolf Hitler.
Sputnik: "The US President Donald Trump is not just a criminal for the whole world, he is Adolf Hitler number two," Sherin told Russian media.

Earlier this day Trump announced he ordered military strikes on Syria.

"[Trump] is a criminal — but that's not enough. One can call him Adolf Hitler of today, because look — he even chose the time, just like when Hitler attacked the USSR," Sherin told reporters.

"This is the second 'Belgrade,' this is a turning point, the Russian Federation has received an act of aggression because, according to all international norms, this is a violation of all international rights. This is a declaration of war against a sovereign state, towards which a nuclear power is fulfilling its obligations of help and security," Sherin said.

"Everything we've done, all the effort put into this, they try to multiply it all by zero and simply put Russia on its knees," he added.

The strike on Syria is a ill-thought and provocational step by the US that can lead to unpredictable consequences, said his colleague, Yuri Shvytkin a deputy chairman of the State Duma Defense Committee.

"I think this is an ill-thought, half-baked, let's say, provocational, short-sighted, provocational step from US authorities' side that can lead to unpredictable consequences," he told reporters.

The actions of France, UK and the US in Syria do not benefit building constructive relations with Moscow, he added.

Shvytkin said that an emergency session of UN General Assembly is required in order to condemn the actions of the US and its allies.

The US seeks to conduct a strike in Syria in order to disavow the victory of Russia and its partners, said Alexei Chepa, deputy chairman of State Duma Committee on International Relations.

The actions by the US and its allies will not go without consequences. All responsibility lies upon Washington, London and Paris, Russian Ambassador to US, Anatoly Antonov said, commenting on the strike.

"The worst apprehensions have come true. Our warnings have been left unheard. A pre-designed scenario is being implemented. Again, we are being threatened. We warned that such actions will not be left without consequences," Antonov said on Friday. "All responsibility for them rests with Washington, London and Paris."
…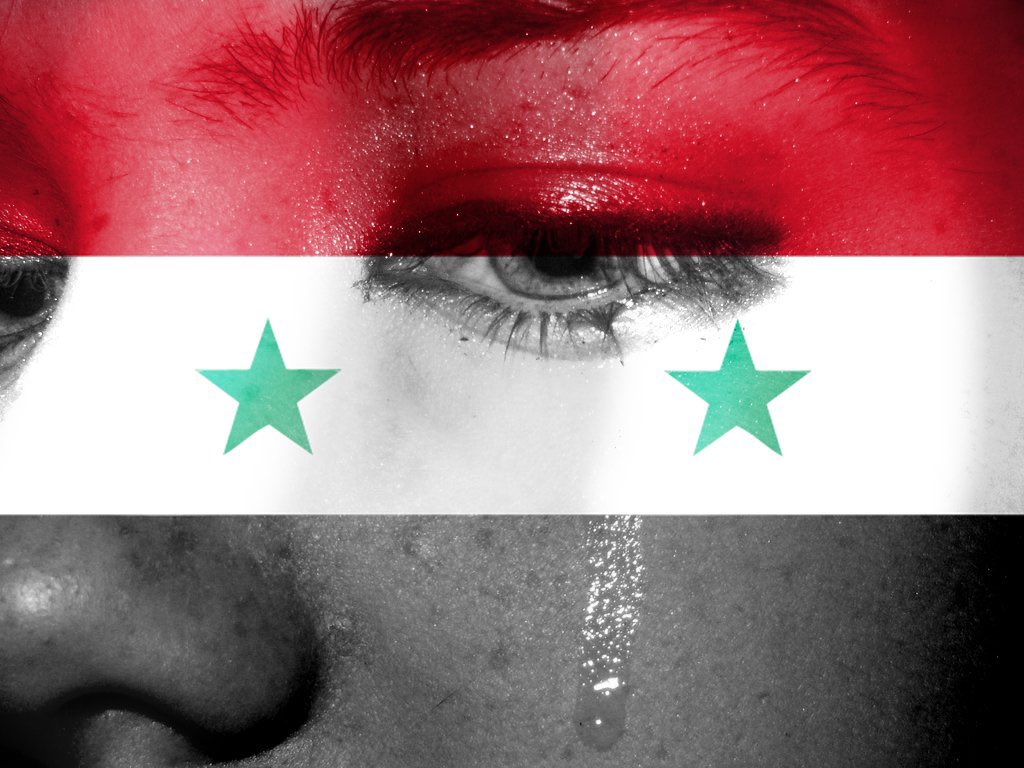 #Сирия #Siria #Syria #Damascus #Damasko
Don't forget the human beings of planet earth! Everything began with the fake accusations about the poisoning of Skripal by Russia, which the British government still could not prove. And yesterday, what did Russia say before this attack, "We have proof UK was behind chemical attack in Syria's Douma".
The rational, good and ordinary people of Britain, US and France, you do not deserve to be remembered with these administrations!