-I don't know how it all started, WD. We have been running around in hurry continuously for 9 months, do you realize?
-Aliens usually are in hurry, you are no exception, Migo!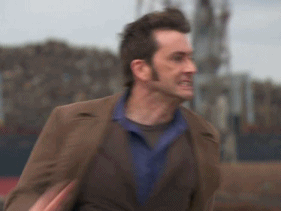 -Migo, do you remember, red spots had appeared on the tips of your fingers in January?
-Yes, I remember my hands were always cold, while my body temperature was normal; but they didn't itch. Two weeks later my hands recovered.
-At those days, a gum had attached to my hair, you had cut my hair on my leg by stating that you could not remove the gum. But as always I did not buy your words; it was just your jealousy of my beatiful hair! Predictable jealousy for a bald alien!
-No, it was spring, not winter, when the gum attached to your hair.
-It seemed to me we never had a spring, I just remember summer.
-Me too. Do you realize that we agreed on something for the first time, WD? It was still very hot until 5 days ago. Summer took almost 5 months, it was terrible!
-Why are you looking at me like that, WD?
-What did you do to me to agree with you Migo, you alien?
-Maybe it may be some my alien mind trick haha!
-Dam* you! I knew it!
-But we can't really forget the winter, WD. Don't you remember, in the early days of the curfew, we were sneaking out in the rain to avoid getting caught not to pay fine. It wasn't last long luckly, they've realized the mistake.
-Oh yes, Migo, those were the days when you wandered around with me watching your back like a paranoid. A paranoid-like alien is unbearable!
-Like you watched your back when you saw that dog that looks like the big bad wolf in your terms, WD?
-It is a topic among dogs, I don't think it concerns you.
-That's why we changed our way whenever you smelled him. If you had said that it didn't concern me, then I wouldn't have broken my normal routine for you.
-But when the veins in your hands were swollen, I agreed with you to put the leash on your arm, Migo.
-This was the penalty goal WD.
-Remember, you forced me to say this, Migo!
-Yes, you're right, you always supported me when the veins in my hands even in the palms were swollen, when I had tests in hospitals for the cause about during two months.
-You were about to turn into a Hulk, of course I have concerned and supported to your original form! I could not deal with an alien like Hulk! -So not every alien turns into Hulk, haha!
-Yeah right, what is left for me is still an unbearable alien!
-Don't be sulky, WD, at least this period you have cleaner towels anymore.
-You do this on purpose, don't you, Migo!
-What?
-You know I never like towels that smell clean, emollient. My towels were always yellowed. I miss them! Even, I have been longing them! But you say this like you don't know it!
-Really you do not like clean towels? I did not know that.
-Of course you knew that, I have told you hundred times, even, millions times!
-I could forget, WD. In last six weeks you know there has been a house renovation upstairs. It's like they're building a small palace, it's still not finished. The sound of the drill overwhelmed me plus with heat of summer, just like you. I may not remember some things.
-And plus lack of b12 vitamin. But Migo, you are doing your best to mess up your body form! One and a half months ago, a parcel full of pots had fallen on your feet. Your nail had been broken.
-You too WD, you were poisoned by something you secretly ate on the street and we were sleepless for two days.
-Are we comparing our war scars, Migo? Right now, I feel like a victim of a crashed plane for a moment! We really lived through these in the last 9 months, haven't we?
-Of course, even there was more. But, you're right. We will try to get out of this new normal and return to our normal now.
-I am not sure of it, Migo, lets say I accepted. Already my beloved readers missed me, like I missed them too!
-I don't think anyone missed you so much you during this period, WD.
-Not everyone same as you, alien!
-You are right.;)
Hi again, to every one of our earthing friends.:)